New Superintendent Introduction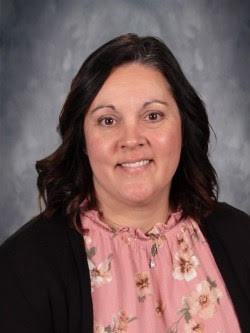 Greetings!
My name is Sacha Young and I am the Central A & M superintendent. I am originally from Herrick, Illinois. Following high school, I attended Eastern Illinois University in Charleston, Illinois and obtained a B.S. in Elementary Education. My teaching career began at Cowden-Herrick schools where I taught junior high Language Arts, followed by fifth grade, and finishing up my time there in the first grade. While teaching I learned that I had a passion for leadership and for motivating others around me to become leaders. After obtaining my Master's in Educational Administration in 2010, I began searching for a leadership role to grow professionally. In 2016, I was given the opportunity to become an elementary principal at Clinton Elementary School in Clinton, Illinois. This role allowed me to impact the lives of students on a larger scale, as well as lead teachers and help develop curriculum and programs that all students would benefit from. After being an elementary school principal for 7 years, I have made the transition to this new role of superintendent. I am beyond excited for this opportunity, and look forward to being a part of amazing work that is happening at Central A & M schools. I can't wait to see what the future holds.
It's a great day to be a raider!